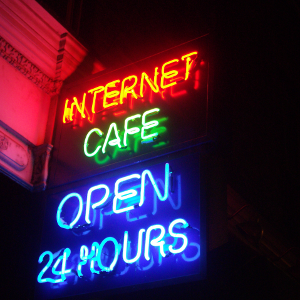 Vapour Trail Ltd is web design company based in West Sussex specialising in websites for small businesses, sole traders and other small entities. Our website designers create new websites, repair broken websites and refresh old ones. We provide webhosting and email services. Our clients are based throughout the UK, USA and China.
Value for Money
We are focused on providing a high quality, value for money web design service. We understand that small businesses want their websites to work hard for them, promoting their goods and services. We work hard to deliver reliable and easy to find websites.
Small Business Website Package
From only £249, you can have a website with full control over the content. For many businesses, our Small Business Website package is all they will ever need.
This package includes:
.co.uk or .com domain name.
Website based on the WordPress Content Management System.
Three pages of carefully optimised content.
Installation of a free template and our standard set of functional plug-ins.
Search Engine Optimisation (SEO) tool
Contact form and Blog configured.
Email addresses set up
This package works well for businesses that just need a simple web presence, or it can be used as a basis for a growing website. We include several plug-ins to help you market your website and the platform is a great basis for working with marketing specialists.
This is not a Do It Yourself package. It is a professional web design package, scaled to the needs of small business. The package can also be expanded with additional pages and functionality. Talk to us about your needs, we will be happy to advise.
Call 020 3129 6259 to find out more about this great value package
WordPress
WordPress is the most popular Content Management System (CMS) on the internet. Millions of websites are based on the WordPress platform.
We have extensive experience of creating; updating and maintaining WordPress based websites. We believe that the future of website design is manageable. WordPress gives you control of your business website and allows you to blog, update your content, write new content and sell goods.
We offer a Small Business Website package starting at £249. This is the perfect website package for many small and medium businesses.
Joomla
Joomla is another Open Source (so free to use) CMS. Many quite large companies run their websites on the Joomla platform. Again, we have extensive experience of website design based on the Joomla platform. If you have a Joomla website, or have identified the need for one, please contact us.
We are a small business web design service and we specialise in working with small and medium businesses (SME). We understand that the web might be a foreign place to many of our clients. We promise to charge sensible prices, use understandable language and work with you as a business partner to help your business grow.
Vapour Trail Web Design
Vapour Trail Web Design are a small business who work with other small businesses to help them get the most from the web.
If you are starting out, wanting to make changes to your website or would like to discuss your online strategy, please get in touch.
Call 020 3129 6259 or email info@vapourtrail.biz
Keypoints: Vapour Trail Web Design, Small Business Web Design, WordPress, Joomla, SEO, value for money
Summary
Article Name
Description
Vapour Trail Web Design. We specialise in working with small businesses and we recommend the Wordpress Content Management System
Author